Coast Calibration Is Greater San Diego's Only ISF Level 2 Certified Calibration Service
NOW! Coast Calibration is the only video calibration service in Southern California to offer a choice of the only two video calibration software programs fully licensed and approved by the ISF: CalMAN 5 "ISF Edition" from SpectraCal and ChromaPure Pro.
Coast Calibration will match your Home Theater display to the ideal software program for maximum accuracy and precision.
CALL NOW: 760-599-8440.







COAST CALIBRATION BEATS THE GEEK WITH THE $199 FLAT PANEL SPECIAL!
Any Make or Model Flat Panel TV ISF Calibrated for Just $199 (a $15 travel fee may apply) Don't let some inexperienced "geek" work on your TV! Why? Just read this true Geek horror story. Coast Calibration beats the "Geek Guys" because it's San Diego's only ISF Level II Certified Calibrator. Call now for prompt, professional service.
Are you planning to SUPERSIZE your TV viewing experience? The new generation of extra-large screen sizes (60 to 90 inches) and 4K resolution, more than ever, demand precision ISF Certified Video Calibration. Larger screens and higher resolution make video artifacts and color errors unmistakably more noticeable. Get maximum performance and viewing enjoyment from your SUPERSIZE display. Contact Coast Calibration today!



Why Coast Calibration?
You've heard of the One Percent?  The economic elite, the guys in the know, the super wealthy?
Did you know there's another one percent?
They're the tech-savvy, the scientific method crowd, the quick-on-the-uptake ones who realize pro calibration is the only way to get full performance and benefit out their high-definition display.
It used to be the problem was cost.
Only the economic one percent who owned production studios and digital editing suites could afford pro calibration.
That's why, when I started Coast Calibration in 2005, my aim was to make state-of-the-art professional ISF certified video calibration services affordable for every home theater enthusiast, not just the elite. 
With my $199 flat panel calibration special, you don't have to be in the economic one percent to afford the best.
WARNING: obtaining other owner's Menu Settings off the Internet is highly unreliable. No two TV's are identical. That's why Coast Calibration rejects the "cookie cutter" approach of the Big Box stores and individually custom-calibrates each display in your home (see "Tech Info").


Attention Plasma Fans!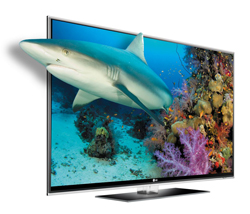 Plasmas will no longer be manufactured after 2014. Maximize the performance of your current or new Plasma with ISF Certified Video Calibration and keep it looking great for years to come.
Panasonic Plasma owners take note!
If you own a Panasonic VT30, VT50, VT60 or ZT60 Series Plasma, Coast Calibration now utilizes the ControlCAL interface to calibrate the special ISFccc modes hidden inside your set's service menu. These can only be adjusted by a Certified ISF Calibrator. Get the best possible performance available today with Coast Calibration's advanced SpectraCal "ISF Edition" calibration software and ControlCAL ISFccc interface.


Coast Calibration is San Diego's only ISF level II certified video calibration service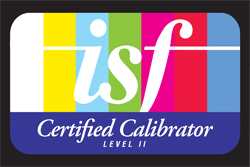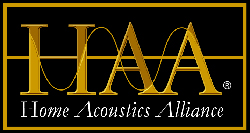 COAST CALIBRATION SERVES THE GREATER SAN DIEGO AREA
Contact Coast Calibration Now!