Contact

To schedule a prompt appointment or ask any questions, please call:
(760) 599-8440
Call anytime. 24/7 Voicemail. Please leave a name, phone number and the best time to return your call and we will get back to you promptly.
Or email at:
About Coast Calibration
At Coast Calibration there are no "Geek Guy cookie cutter' calibrations. Every appointment is thoroughly researched beforehand, scheduled for your personal convenience, and individually hand calibrated.  Then a custom After Report is computer generated and delivered to your email inbox. No other video calibration service in the San Diego area can match Coast Calibration for convenience, quality and value.
Coast Calibration has been in operation since 2005, following the ISF Certification Seminar in Redmond, Washington, when the High Definition Age was still in it's infancy. The company is owned and operated by veteran San Diego broadcaster, Bill Hergonson, who brings decades of radio and television technical and production experience to the Home Theater arena. 
Bill has created, co-produced or worked on projects such as American Top 40 with Casey Kasem, The Elvis Presley Story and San Diego's famous Homegrown Albums.  He has worked at ABC Radio Network News, KGB-AM/FM in San Diego, KNX in Los Angeles, WQCD-FM in New York City, and has produced and recorded numerous record albums, CDs, TV and radio commercials and network documentaries.
Coast Calibration is located in Carlsbad Village and serves the San Diego and Southern Orange County areas.


COAST CALIBRATION USES STATE OF THE ART EQUIPMENT:
CalMAN 5 "ISF Edition" Video Calibration Software, now featuring HDR10 and Dolby Vision capability
Display 3 PRO Colorimeter, the fastest most accurate meter of it's type
Murideo Fresco Six-G Test Pattern Generator
Computer Generated Calibration Reports
Coast Calibration is San Diego's only ISF Level III Certified Video Calibration Service

Contact Coast Calibration Now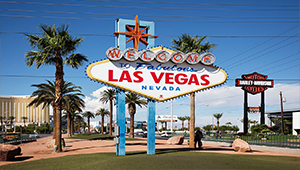 Coast Calibration is located in Carlsbad, CA and serves the greater San Diego area and southern Orange County.